The Shit comes from Within II
YEAR: 2007 I MATERIAL: Mirrors, paint, laminat, wood, various types of fabric, yarn, metal, cardboard, foam, live performance, sound, teatrical follow spot I SIZE: site specific, often 50 - 70 m2
PERFORMANCE DUR: approx 20 min. Additional music made by Lisa Holmqvist, Mats Ingemansson, mixed by Christian Edgren
The Shit Comes from Within II
- here invited to show in the Leopard Cube (concept by Konst2) in a groupshow called Otra De Vaqueros initiated by Perro Negros and Toasting Agency in Mexico City, March - April 2007.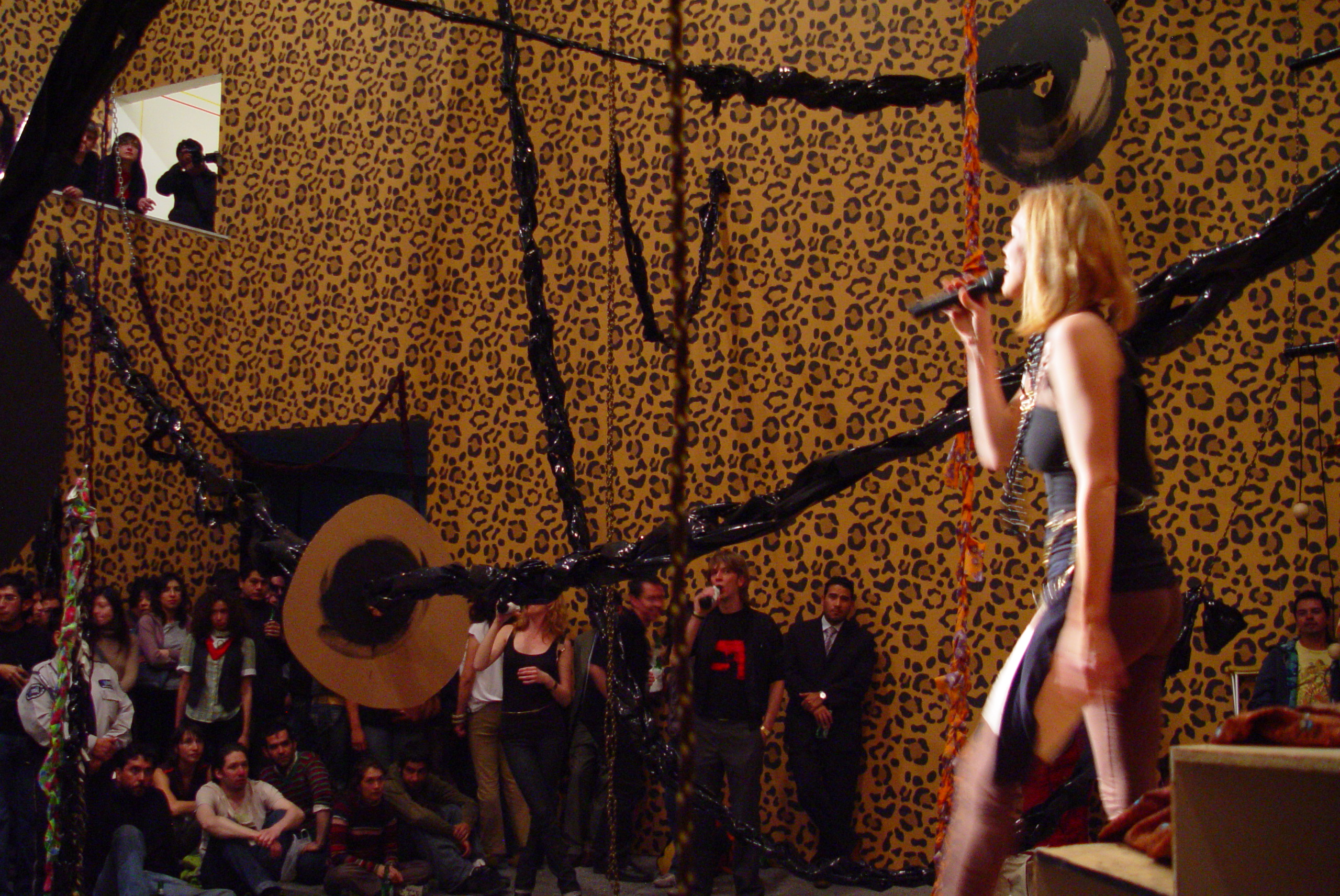 A hybrid between a performance, sculptural installation and painting. A doll is bending over a trapeze looking swing. It's hanging freezeframed and still, surronded by a net of tentacles made of various ropes, natural aswell as crochet plastic chains. Central, between two large eyes, a large swing holds up a cascade that looks like a waterfall of shit. The title certainly suggest that it'd be
the Big Shit
coming down to fall all over the stairs. Seems like we're inside a head as well as we're being the spectators looking
on a distance from outside in.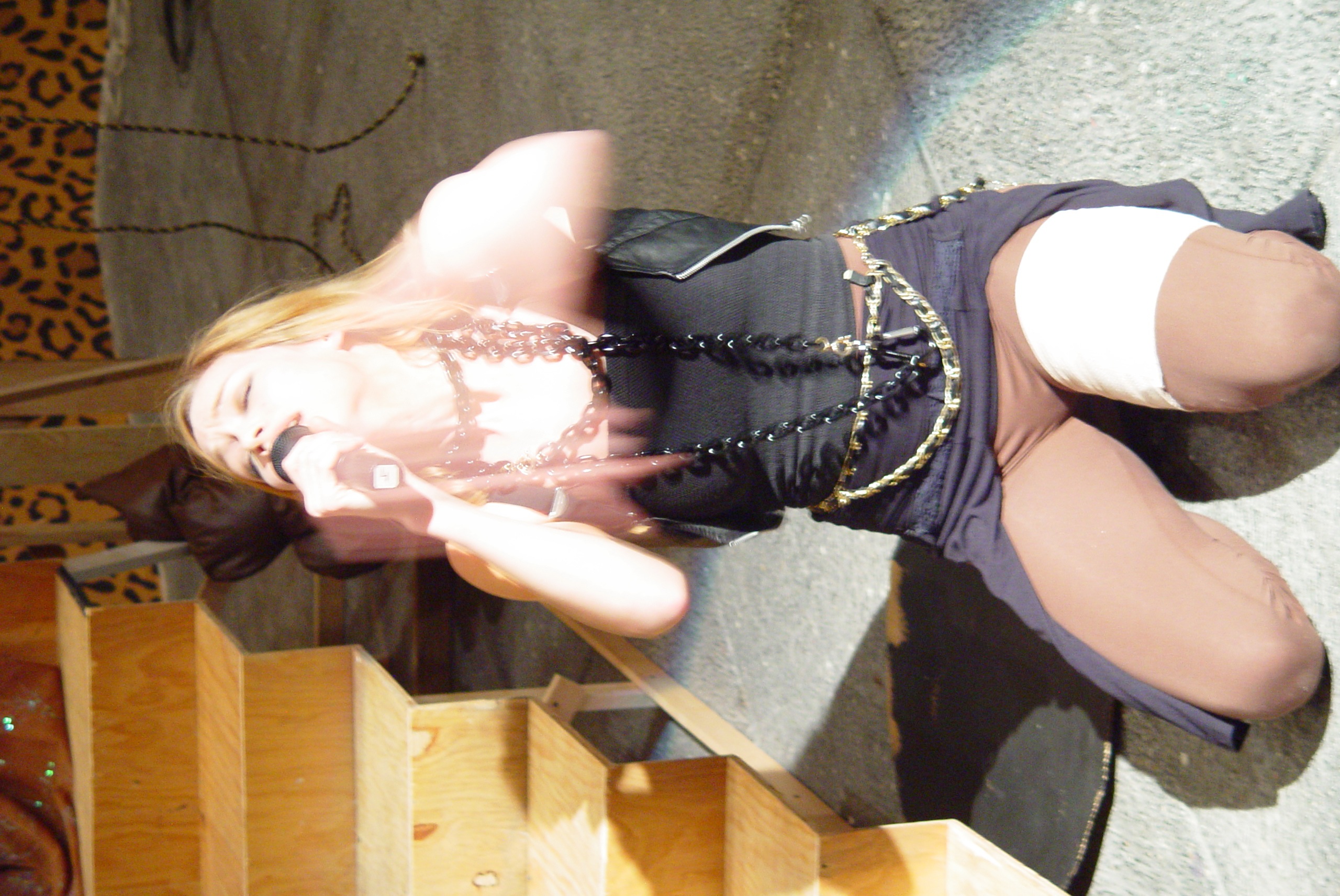 In addition to the sculptural installation, a performance is taking place. In the performance the artist are coming out of the large cascade of shit, suggesting "And out of the ground ..." and step by step, when walking down the stairs, she's transforming to high art popalistic strong persona with a layered personality, going from diva strong to sensitive and warm within the minute. And her live presence is somehow corresponding with the hanging doll.
The Shit Comes from Within II
revolves around a burning moment, when everything is hanging on a tread. A letting go moment. And around a kind of lowest common denominator. It suggests a moment of both a beginning and an end. And about expectations and beliefs. It has many layers and a twist that could make you laugh outrageously and at the same time find the laugh stuck in your throath.