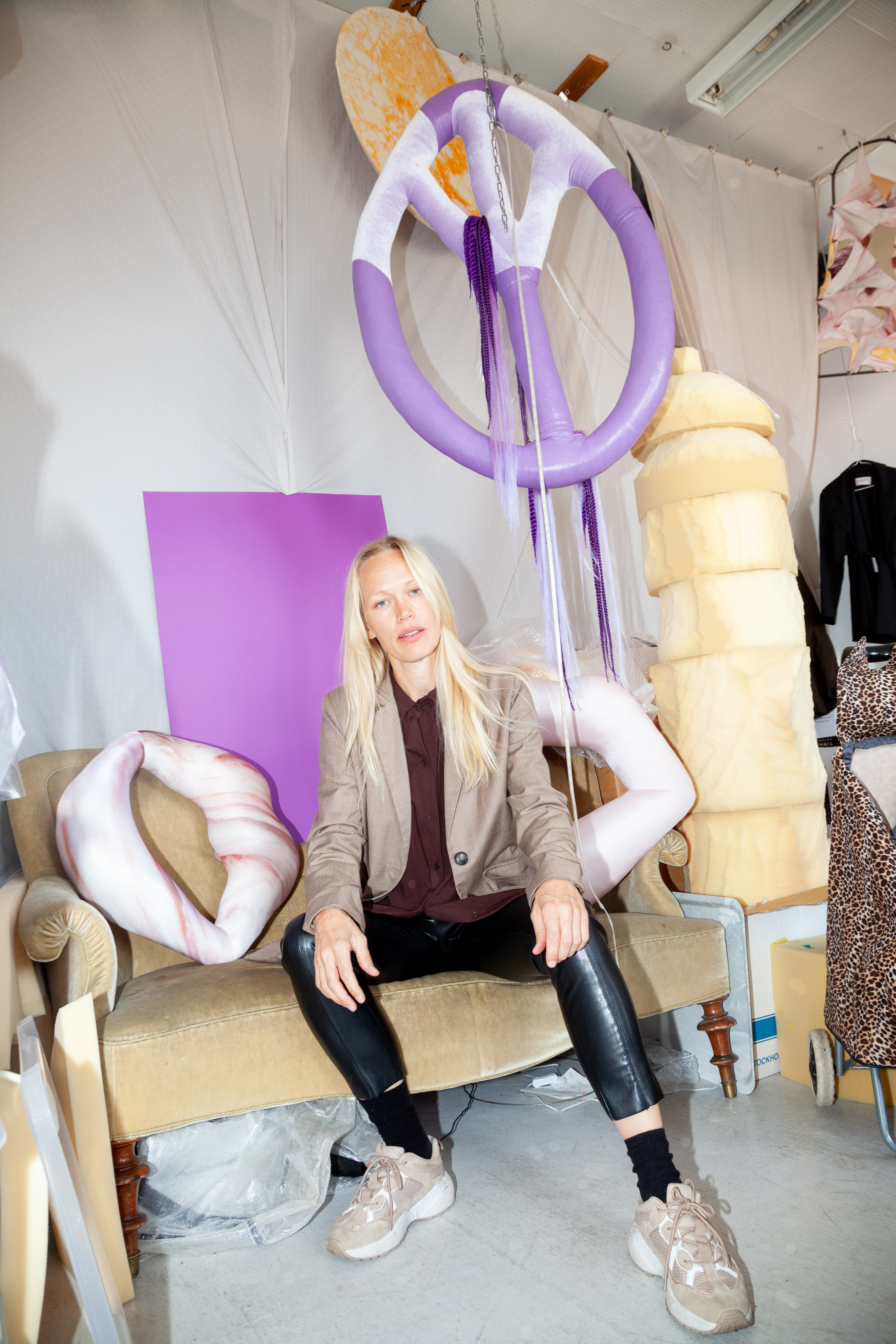 photo: Cassie Abraham @saltyjugs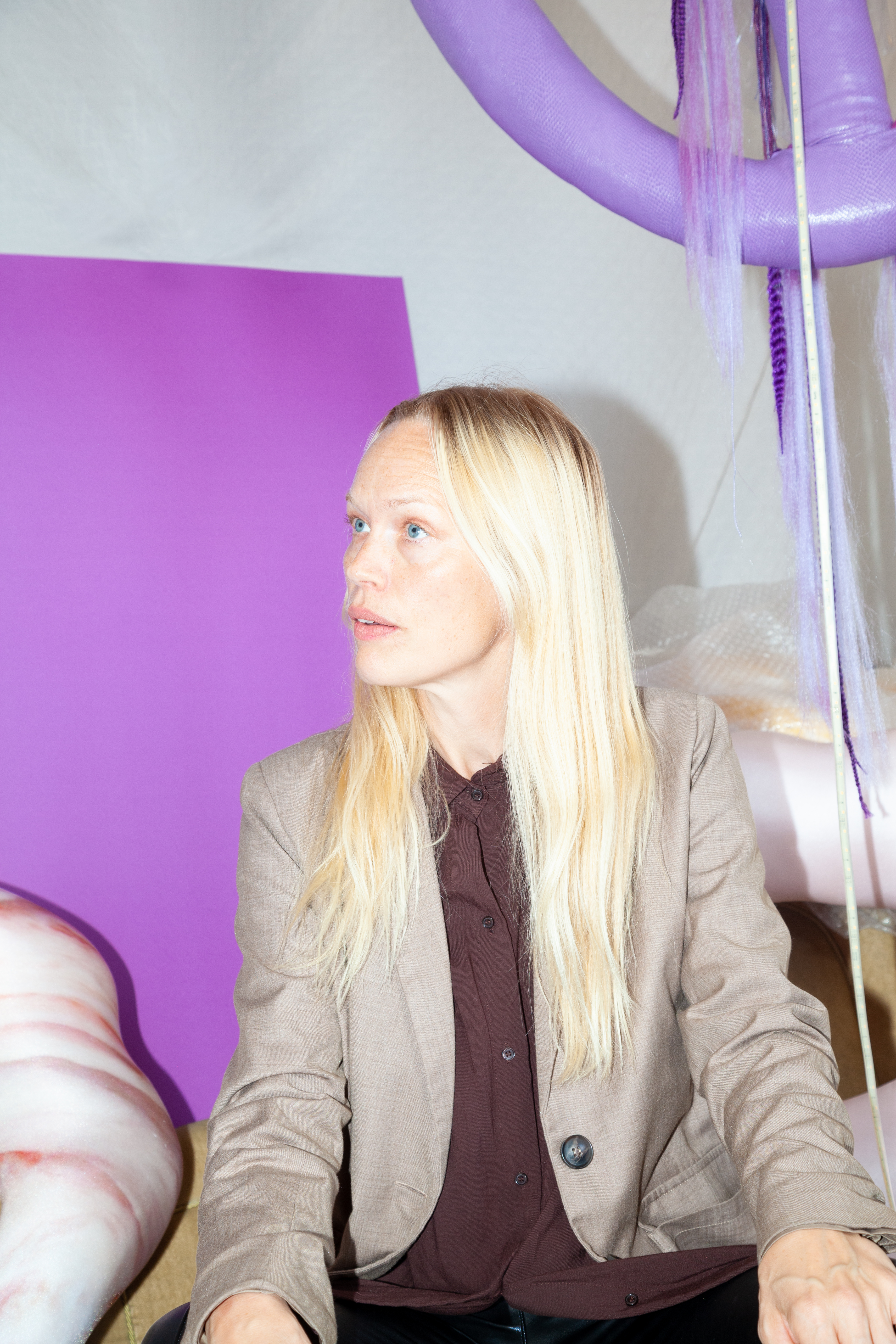 photo: Cassie Abraham @saltyjugs

About
Åsa Cederqvist (b.1975) received her MFA at Konstfack in 2000. Her work has a performative foundation and is expressed through video, sculpture, installation and performative add-ons, so called extensions, as well as in an interface incorporating all these elements.

We are impoverishing the earth, and we don't feel good about the inconceivable mistakes that are made daily in the zeal of efficiencies and measurability. We are expected to act rationally when we are instinctively driven animals, still communicating through gut feel. With my work I want to reach beyond this efficiency trap. I want to wake up sleeping senses, call it intuition, spirituality or presence, that would connect us beyond the rational and anthropocentric world we now live in. We are nature after all.

Åsa Cederqvist work with film, installation, sculpture and performance, in an interface between fiction –- documentation, haptic –- conceptual, ambigious - rational. Åsa continue to build works with a specific personal mythology from the interest in therapeutical methods, behavioural science and collaborative processes. Her work moves between documentary field studies, staged live performances, physical interaction, which all aim to push the expectations of formats, aestetical hierarchies and modes of expression.

"Through the act of playing, and study of knowledge production, personal growth, behavioral science and the use of expectations and suspense, my on-going practice if set to manifest the importance of physical understanding and a non-rational and multi-layered communication. Inherent lies the investigation of everyday magic, meaning making, spatial drama and co-creative processes.

For the past five years, Åsa's artistic practice has focused on the conditions and opportunities of the act of playing, and how to engage in uncontrolled situations, new materials and approaches. A result from this is the work Mama Dada Gaga which portrays three generations of women in a multi-disciplinary work, and also the exhibition Some Kind of Metabolism at Katrineholms Konsthall in 2018.


Åsa Cederqvist has a background as a director of commercials and music videos (2004–), as an artistic director in multiple art educational projects as well as senior lecturer in art at Textil, Konstfack (2010–2020). In 2016-17 she received the IASPIS residency at Künstlerhaus Bethanien, Berlin. She was one of the participating artists at the MOMENTUM 10 biennale in Norway 2019 and in Borås Art Biennale 2021.

→ PDF


Contact


This website will provide you with a brief overview of the dynamics and diversity of Åsa Cederqvist. If you have any furher questions about Åsa Cederqvist and their works, don't hesitate to contact me.

mail@asacederqvist.com
+46(0)736 99 99 28
Copyright
All works, words and images are copyrighted by Åsa Cederqvist. These low resolution images are for viewing purposes only. It is illegal to save, reproduce or distribute any of the images in any way. If you are interested in using an image please contact
Åsa Cederqvist
.
---
The site is designed
by
Lina Forsgren