The Quest for Presence
YEAR: 2013
MATERIAL: HD-film in installation with a pierced broken plaster wall and smoke machine.
DUR: 18:55

The Quest for Presence is originally shown as diptych, where the film stands in dialogue with a large pierced broken wall. A thin layer of smoke and dust from the pierced wall emphasize the sensation of a kind of zeroed state, a kind of past and present at the same time.
A group of strangers meet and for a moment they unify and transcend into a common materia. The price is to leave the norm as you know it and let go, if only for a moment. It's about suspence in both a material and a dramatical sense.
This work revolve around breakthrough and purification, complexity of man, and a place where time stops to exist. Inspired by movements of trance dance, this piece is meant to portray a state of transition and spirituality, and with that also highlight the possibility to achieve a feeling of total and complete presence only appears if you allow to lay bare yourself. Let loose of expectations.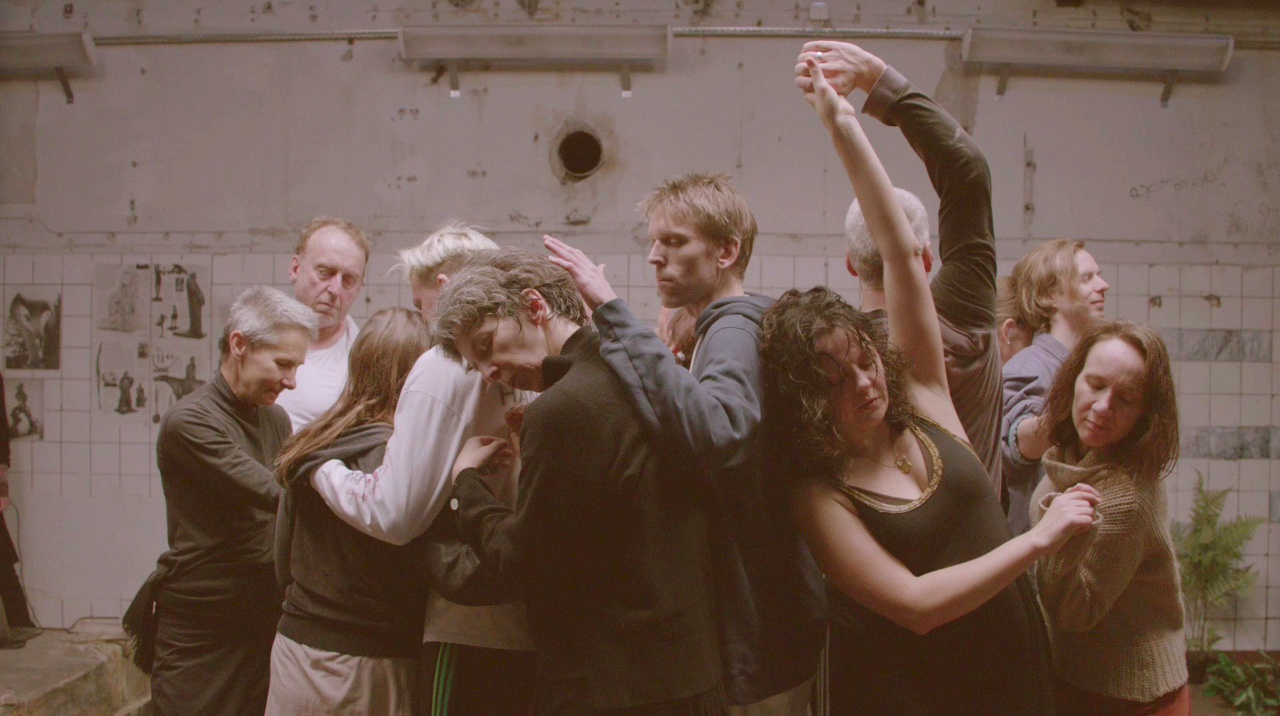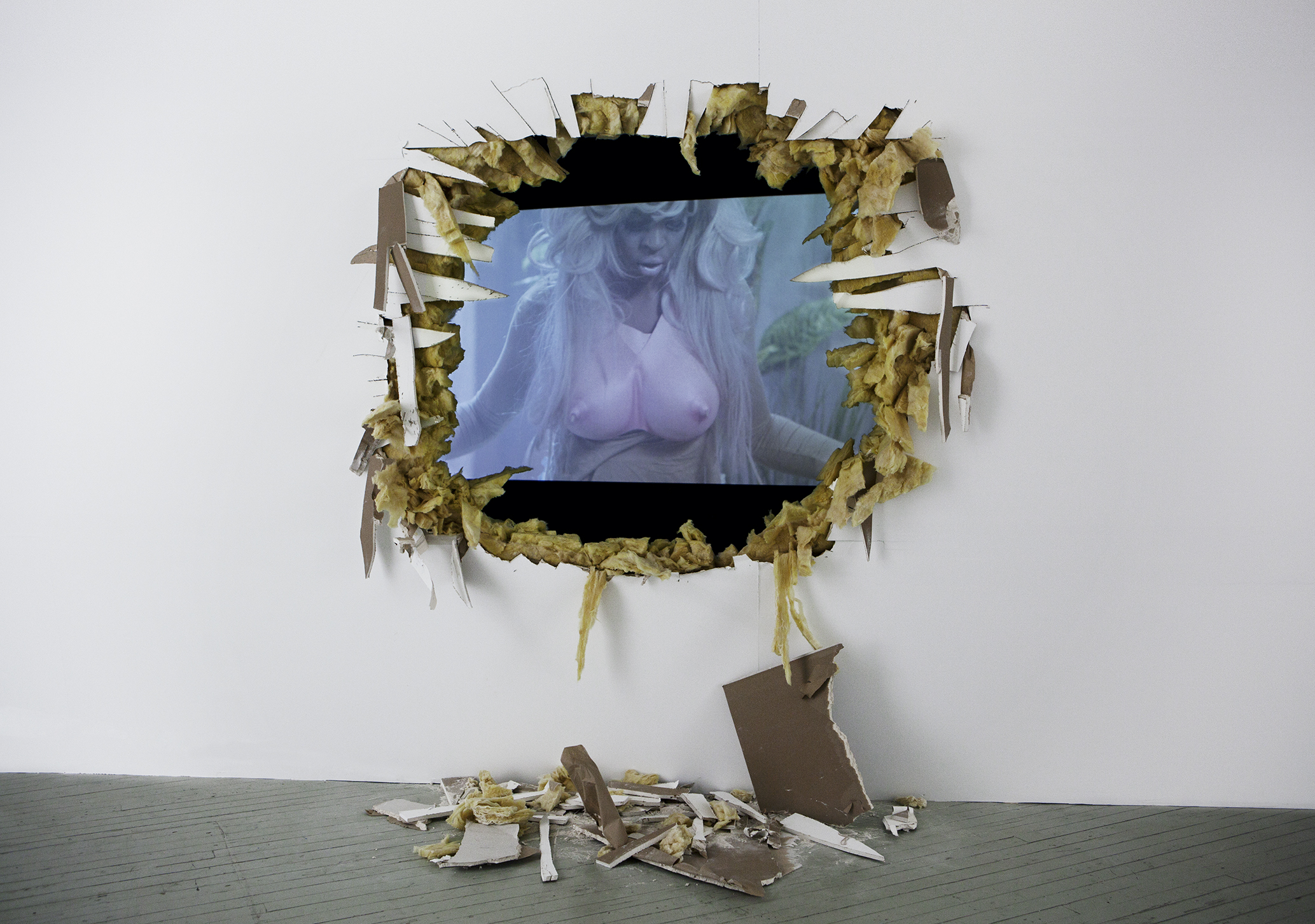 INSTALLATION VIEW AT BOMULDSFABRIKEN 2013
PHOTO MAJA FLINK.
Production info
Artist and Director Åsa Cederqvist
Director of Photography Daniel Takacs
Movement guidance Berit Hauge

Presence by Anna Hernmarck, Renée Birnick, Lisbeth Barkholt, Marie Tähti, Peter Ekenberg Pelz, Gustaf Carlsén, Agneta Nordgren, Erik Sidenbladh, Jakob Sköldung, Lena Hammar, Sue Cohen, Johannes Lindman, Fredrik Carlsson, Corinne Lallerstedt, Anna Sarito Israelsson, Karin Manna Swanström, Katja Solodovnikoff
Juxtaposed by Francine Agbodjalou, Alexi Carpentieri, Tobey Lennox, Åsa Cederqvist, Bim Sala, Sarah Grey, Jasmine Heikura, Marisol Hume Eriksson

Editor Sara Axelsson at The Line
Colorist Anaïde Chirinian at La Machine
Composer Lisa Holmqvist
Percussionist Kristina Aspeqvist
Music "Way too fast" by Active Child (2011 Vagrant Records)
Sound engineer Christian Edgren at Traxton Recording
Co-producer Sarah Grey
Second unit photographer Erik Henriksson
Best boy Karin Jacobsson
Wardrobe Charlotte Norman
Hair Daniel Tommie X Damberg
Make-up Maja Zetterqvist, Lie Sahlin
Production assistants Isa Andersson, Sabina Contreras Nässel, Maria Westmar, Martin Tordby
Credits by Alexandra Falagra

© 2013 Lady Ace production