The Head, Altered Ego and the Liquid Liquid Magic
YEAR: 2008 | MATERIAL: workshop, sculptural installation, film dv-pal | SIZE/DURATION: ca 100m2/approx 16 min

I was invited to run a project Febuary - May 2008 within Zon Moderna* at Moderna Museet Stockholm, using the Andy Warhol exhibition of 2008 as a pedagogical base.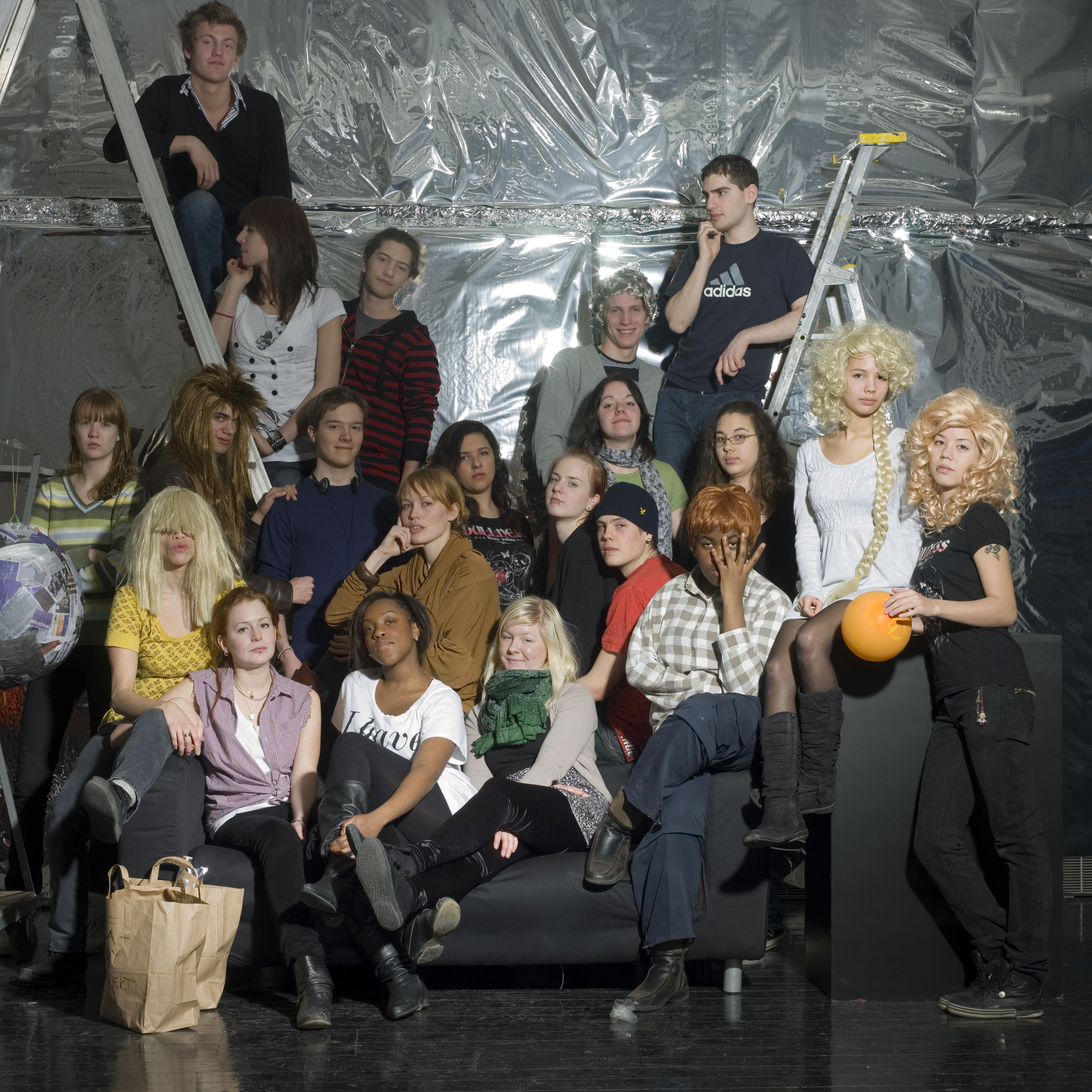 Zon Moderna, The group of pupils and I

Together with 23 high school students, I transformed the room into an alter ego, my alter ego. The room became a studio, an inside of a head aswell as a modern Factory, that could serve as our mutual Persona. Inside this head, nothing would be impossible.

The eyes gazes out towards the world outside (from the Moderna Museet), and inside the irrational and intuitivly emotional shares space with logic, structure and everyday. The Head is the center of the collective and a factory of workshops during this period.

Together with the students I worked with themes like alter ego, myth of one's persona, roleplay, and the subconsious as a tool. The project resulted in the film The Head, Altered Ego and the liquid liquid Magic.
---
*Zon Moderna was a ...