Revl9n
YEAR: 1998-2006
The collaborative punk - electro-pop band (revlon nine, revlon 9, Revl9n) was one of my main aestetic output during 1998-2006. This was in a time with homeburned CDs, before platforms like My Space, Soundcloud, but also after times where fanzines and 7" vinyl made up indie bands major distribution.
Founded in 1998 by Maria Eilersen, Vejde Gustafsson and Åsa Cederqvist Revl9n started with guitars, organ, drummachine / and or drum setting. As a trio they made two 7" vinyl with each three song released. When Nandor Hegedüs joined the band in 2000 they started to play with programs like Fruity Loops and started use the computer as a rythm section.
The last trios releases include the 2006 album "Revl9n" (published by Because / Wagram Music), which includes the videos for the singles "Someone Like You", "Walking Machine" and "United" as bonus content. The single "Walking Machine" features remixes by
Hot Chip
and
SebastiAn
.
Spotify
(sorry about the sound quality)
Dischogs
Revl9n
in 2004 (photo by
Fredrik Skogqvist
)
Revl9n
2005 (photo by Fredrik Skogqvist)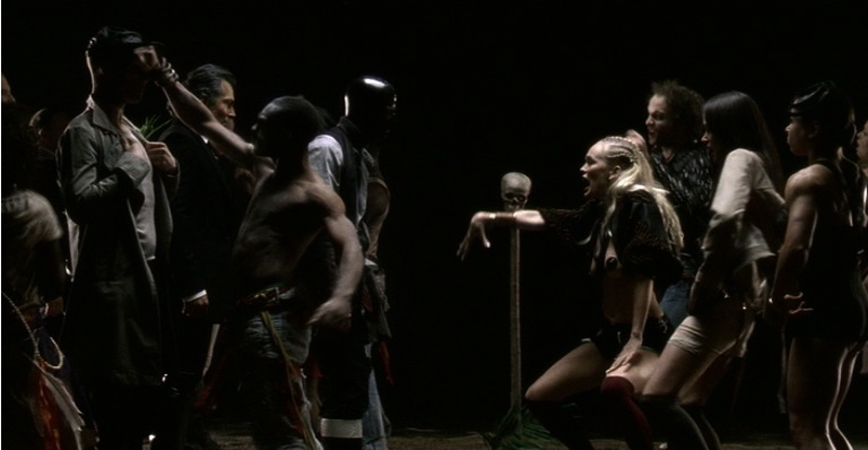 Revl9n
, still from music video
United
, 2005
(directed by Åsa Cederqvist, cinematographer
Jo Eken Torp
)